Symbols of the Holy Spirit
Symbols of the Holy Spirit help us to see and experience His presence in our lives. Since the Holy Spirit is not a physical being, as Jesus was, it is necessary to look for him in other ways.
The "Dove" is one of the most common symbols used to depict the Holy Spirit — as shown in this image. However, there are seven additional symbols that  describe the presence and actions of the Holy Spirit.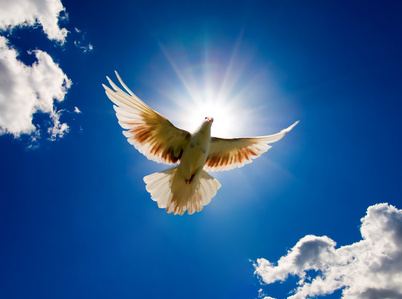 How do we Experience the Holy Spirit
The description of each of these symbols is presented below, from the Catechism of the Catholic Church (CCC, 2000).
These eight symbols help us to recognize the presence of the Holy Spirit in Holy Scripture and in our lives.