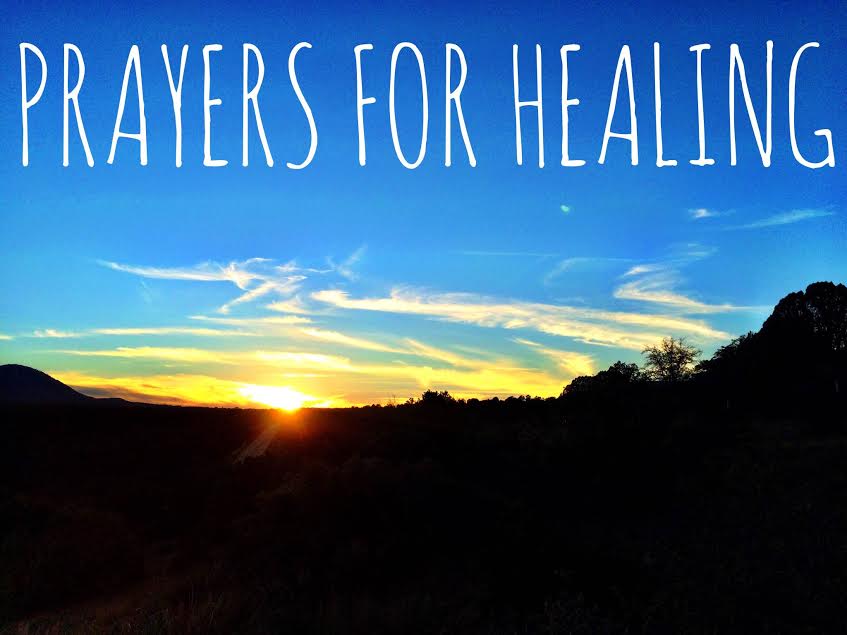 Healing
Dear Friends of the Charismatic Renewal, we are pleased to announce a number of events that are planned for this year. They include: School of Healing; Healing Service; two Healing Masses this Summer; and a Mini-Conference with Ralph Martin.  Here are the current details on these events.  Please see the events page for updated information.  Mark you calendar and plan to attend.
School of Healing
Encounter Ministries will be hosting a Healing School.  It will be held at St. Joseph the Worker Catholic Church, Portland, OR on February 18, 2022 from 6:00 to 9:30 p.m.
Encounter Ministries — Mission
We train and disciple Catholics to demonstrate the love of God through the power of the Holy Spirit in their sphere of influence.  Through our school of ministry, dynamic conferences, events, and ministries, we provide the best opportunities possible to empower disciples to love like Jesus.
Description of the School:
Jesus promised, "These signs will accompany those who believe…They will lay hands on the sick and they will recover"(Mark 16:17-18).  Jesus has called us to do what he did, and that includes healing the sick.  The Encounter School of Healing is a two-day conference to teach, impart and activate Catholics to be a more effective minister of Jesus' healing in the world!  Jesus wants to use you as an instrument of his divine healing.  Are you going to give him the chance?
Presenters:
It will feature presentations by Dr. Kerry Mcmahon and Fr. Patrick Gonyeau.
Dr. Kerry Mcmahon is a high-risk obstetrician and brings her healing ministry background into her work environment through the power of prayer. Prior to becoming a physician, she was an elementary school teacher for six years. She is an experienced retreat speaker, certified in the School of Healing Prayer and Unbound Healing Ministry. As an active member of St. Francis Cabrini Parish, she leads the Light of Christ Prayer Group in music and teaching ministries. She and her husband, Steve have been married for 31 years and have 3 beautiful children.
Fr. Patrick Gonyeau is a priest from the Archdiocese of Detroit who is on fire.  After four years of priesthood, he experienced a breakthrough surge of stunning healings in ministry that changed his life, convincing him that Jesus loves to give his disciples power to share the gospel and power to heal (Mark 16:18). He carried an infectious joy, inspiring faith, a passion for healing, and a unique grace to equip and activate believers into the healing ministry of Jesus.
Healing Service
There will be a Healing Service at St. Joseph the Worker Catholic Church, from 7:00 to 10:00 p.m. on February 19, 2022.  It will be provided at no cost by the Encounter Ministries.
Presenters:
Dr. Kerry Mcmahon and Fr. Patric Gonyeau will preside at the healing service.
Cost:
The Healing Service is free of charge.
Healing Mass
There will be two Healing Masses this Summer.
Fr. Chuck Wood, our Liaison with the Archdiocese of Portland, will celebrate the first Mass at St Cecilia's,  on Friday, April 29, 2022.  It will begin at 7:00 p.m.  The address is 5105 SW Franklin Avenue, Beaverton OR.   There will be individual healing prayer after Mass.  Music will be provided by David Bentz.
---
Fr. Odo Recker, who is on the Faculty at Mt Angel Seminary,  will be celebrating the second Healing Mass on either Friday June 24 or Friday July 22, 2022.  We are talking to the Church now and hope to finalize the location and date soon.
Mini-Conference
This year's Mini Conference with Ralph Martin is coming along.  We are working on the details now.  It will be located at St Edwards Catholic Church in Keizer, OR on September 23 and 24, 2022.  We will start with a Mass at 6:00 p.m. on Friday night.  Archbishop Sample has graciously accepted our invitation to celebrate  this opening Mass.   There will be refreshments, continental breakfast on Saturday morning and box lunches on Saturday afternoon.
Additional information will be provided on the Events page as it becomes available.
Invitation to Share
Our WOCCR's team is very interested in what you are doing in your Parishes. These include: events you are sponsoring as a prayer group or in leadership positions in your church or volunteers.  Not all of you belong to a prayer group. But all of you are ministering through the Holy Spirit in some way. Thank you for all that you do in developing your relationship with our Lord and for His church. Some examples include:
One couple spearheaded a Parish Mission on the Coast a year ago and now are working  with a Christian 12 Recovery program.
Another person is very active in an ongoing bible study.
A prayer group in Gresham is sponsoring the above "Encounter Ministries" Event.
Maybe you are on your parish prayer list.
Please send me a note on things you are doing and I will add them to this letter periodically, as encouragement to the others. My email address is: jackie@woccr.org
God Bless you and keep you all safe.
Jackie Morgan,
WOCCR Service Team