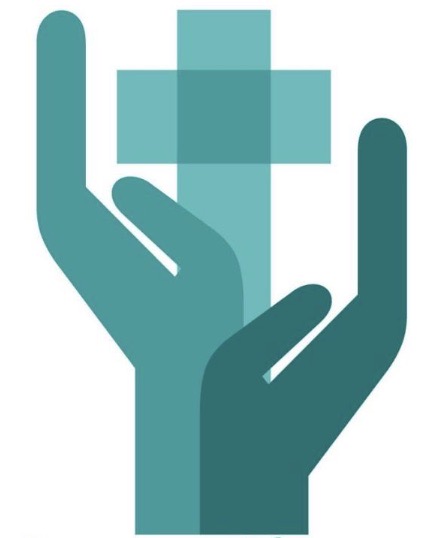 Report: Healing Mass
Dear Members of the Charismatic Renewal, we hope your summer so far has been happy and Blessed.
If you attended the Healing Mass on May 25th with Fr Justus Kizza at St Joseph's Church in Vancouver, WA, then you know that was a very blessed time. Beginning at 7:00 pm and ending at 11:00 pm, the Mass was beautiful and the praise and worship by Greg Stone and several of his friends was perfect,
Fr. Justus celebrated the Mass with Fr. Chuck Wood concelebrating.
All in the church came up for prayer after the Mass.  It was a very holy time in which several people were healed, and many friendships strengthened.
A Day of Renewal
Our next grace filled time will be at Our Lady of the Lake, in Lake Oswego, on July 14. Fr. Bill Adams, from Huntington Beach, CA, will be our retreat Master from 9:00 am to 4:30 pm in the Parish Center.  He has celebrated several Healing Masses with us and is a gifted homilist and speaker. He will be building on a talk from the May 16th  vignette at renewalministries.net.  Peter Herbeck's – "Fire on the Earth". There will be three talks, two in the morning and one in the afternoon and then ministry.  We are hoping he will be able to concelebrate with the Pastor, Fr. John Kerns at the vigil Mass at 5:00 pm. It would be a perfect way to round out a great day.  Please don't forget to bring your lunch with you.
A flyer is attached that we hope you will circulate around your prayer groups and your parishes. We hope to see you at Our Lady of the Lake on July 14. with Fr. Bill Adams.
Next Healing Mass
Our last event for the year will be at St. Mary's Cathedral on October 27, 2018 with Fr. Tim Furlow.  This Healing Mass will start at 7:30 p.m. and continue until all are prayed for.
Fr. Tim Furlow was born in 1982 in Portland, OR.
He attended elementary school at Holy Trinity Catholic School in Beaverton, Oregon and graduated from the A Beka Homeschool program in 2000. He attended the University of Portland from 2000-2002 before moving to Baku, Azerbaijan to teach English. In 2004, he began studies at the Franciscan University of Steubenville and graduated with a bachelor's degree in Theology and Philosophy in 2007. That same year he began work as the Director of Youth and Young Adult Music Ministry at St. Cecilia's Parish in Beaverton, where he worked until entering Mt Angel Seminary in 2010. He completed one year of theology courses before transferring in 2011 to the Pontifical North American College in Rome. There he completed a Baccalaureate in Sacred Theology at the Pontifical Gregorian University in 2013. He is pursuing a Licentiate in Moral Theology at the Pontifical University of St. Thomas Aquinas.  He is currently the Parochial Vicar at St Mary's Cathedral.
We are hoping that Bishop Peter Smith and Fr. Chuck Wood will be able to concelebrate at this Holy Mass.
Day of Renewal
Next year will start out with Fr. Dave Pivonka of the "Wild Goose is Loose" DVD series.  He will be conducting a Day of Renewal for us on Saturday, June 1, 2019.
We will provide details as soon as they are available.
Fount of Mercy Healing Mass
There will be a Fount of Mercy Healing Mass at Immaculate Heart of Mary Church in Kelso Washington, August 27, 2018.  Music starts at 6:00 pm, Mass at 6:30 pm. Prayer, Adoration,Reconciliation and Benedictionwill follow Mass.
The Unbound Workshop given June 1 and 2nd,  was well attended and we have received many reports of healing and new freedom, including healing from deep-seated unforgiveness, healing in the family, healing from believing the lies in one's life and physical healing.  We send a big thank you to all who came to the Unbound Workshop from Oregon. We encourage those who attended to continue in practicums for your own healing and to determine if you are being called to this important ministry in your area.  To be put on the ANAWIM email list so that you can receive updates for events, send an email to Lucille at dlhadden@gmail.com.
ANAWIM Prayer Group, Kelso, WA
We pray that you are well and your ministries and families are truly blessed.
In Jesus Name,
WOCCR Service Team
Jackie Morgan, Jay D'Souza, Yvonne Krill, Steve and Chris Bloom, Catherine Van, Danny Truong, Patty Rydquist, and Felix Barba