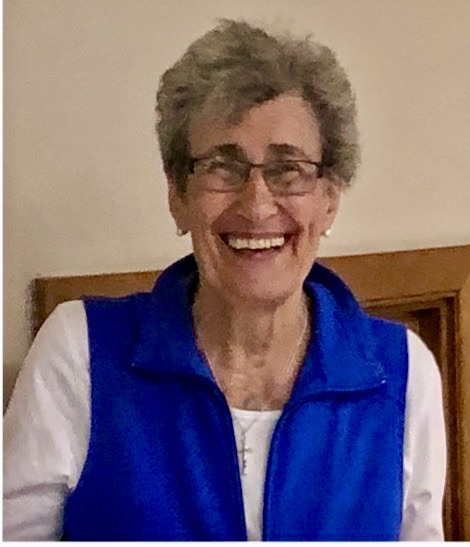 Dear Friends of the Charismatic Renewal,
Eulogy — Yvonne Krill
I am sad to report that we have lost a very special woman, whom I and many others have known and loved for years and years.
Yvonne Krill was a Spirit-filled, faithful vessel of God's Word, artistic, caring, kind, loving, and graceful dancer. She was also a member of the WOCCR Team for a number of years. She was a true gift to us all. These are just a few of the words friends and family use to describe Yvonne Krill, who ascended to Heaven Friday, March 4, 2022, after being diagnosed with lymphoma, nine months prior.
She was a devout member of Our Lady of the Lake Catholic Church, in Lake Oswego, OR and helped with many programs including Grade School, Sunday School, Catechism and Marriage classes.  Yvonne was invited by a Nun to attend a prayer meeting which sparked Baptism in the Holy Spirit and the charismatic renewal that became the bedrock of her life.  She shared many spiritual gifts allowing God's love to shine through her, most notably the frequent gift of Prophecy that allowed God's healing word to be heard by so many people.
Yvonne is survived by her eight children, twins Matt and Terry, Kathy, Margaret, John, Clare, Paul, and Mark, twenty-two grandkids and twelve great grandkids, along with family spouses.
Her funeral will be live-streamed on Monday, March 14, 2022 at 11:00 a.m. for those who cannot attend in person.  Just go to Our Lady of the Lake web site and select Livestream, on Monday morning.
In lieu of flowers, donations can be sent to KBVM (Mater Dei Radio) and Oregon Right to Life; and WOCCR Western Oregon Catholic Charismatic Renewal at P.O. Box 236, Corbett, OR  97019.
Please keep her family in your prayers.  God Bless you.
Jackie Morgan
WOCCR Service Team